C.A.V.E.S. Project
C.A.V.E.S. Project is an interdisciplinary/dance theater laboratory that focuses on the liminal spaces where the human body encounters art and nature. Formed in 2021 by choreographers and international dance artists, Blakeley White-McGuire and Daniel Fetecua Soto their first original theater work The Tongue of the Flame explored trust, care, sensuality and vulnerability in movement and premiered in New York City to audience acclaim. Building on their careers with the iconic modern dance companies of Martha Graham and José Limón, the artists transcend genres through innovation and collaboration. The artists are committed to the practices of:
Compassion in Art making, Vulnerability in collaboration, Emotion in creating and Sensuality in performance in all of their dance works and community collaborations.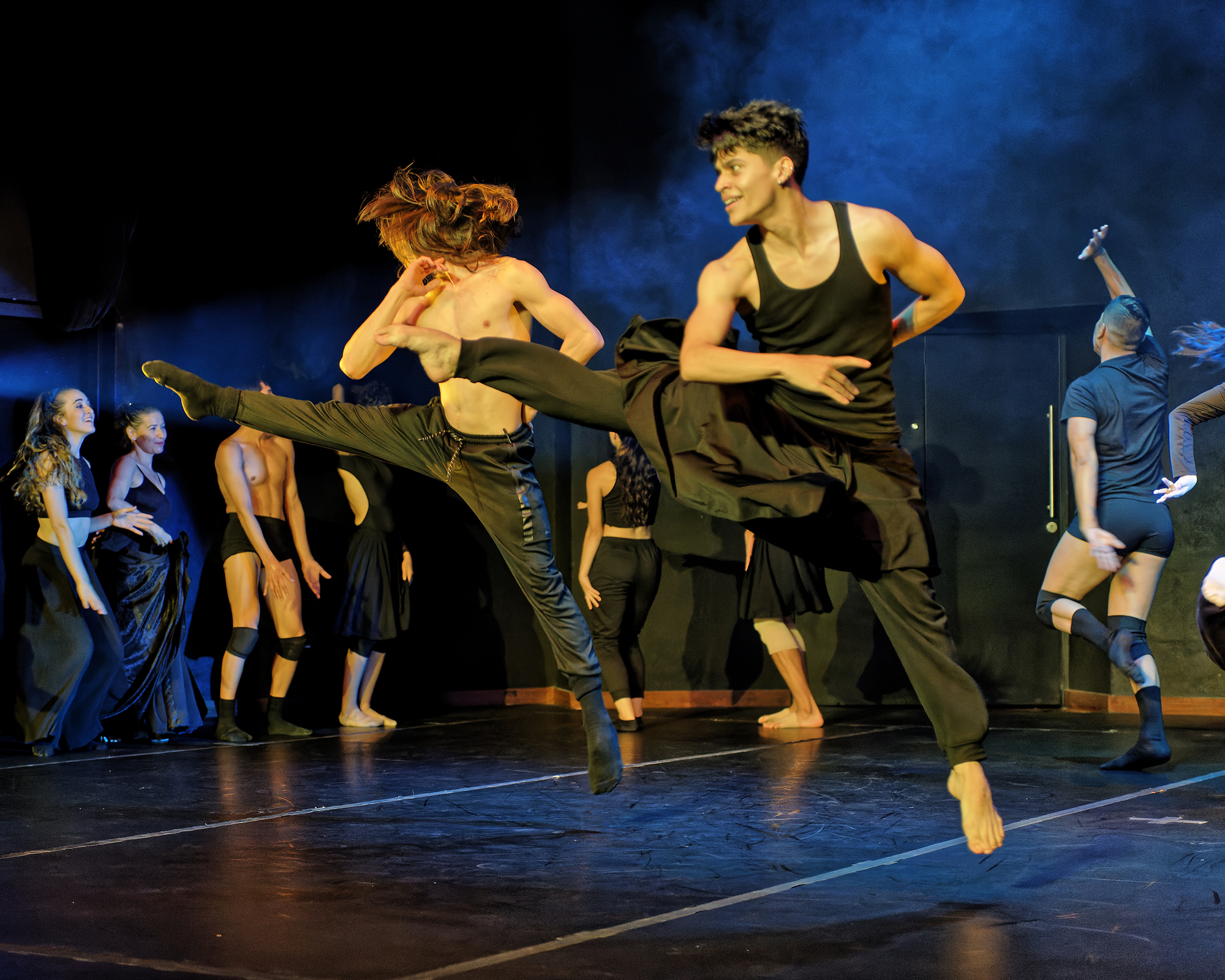 C.A.V.E.S. Project has been commissioned for creative workshops, performances and lecture demonstrations by The Complex (USA), ID Studio (USA), Ballet Metripolitano y Comfama (Colombia), University of Louisiana (USA) and Fei Tian College (USA). Most recently recipients of the O'Donnell/Green Grant for Dance and Music, the artists are committed to active collaboration with live musicians and visual artists within the communities that they enter.
White-McGuire and Fetecua Soto have completed their first dance film titled Entre el cuerpo y la naturaleza with award winning filmmaker Marta Renzi using footage harvested during their 2022 creative residency in Colombia.ncer, choreographer, educator and writer.
Nature Games
The heart of our physical practice centers us in the cultivation of compassion and care-giving both individually and in community.